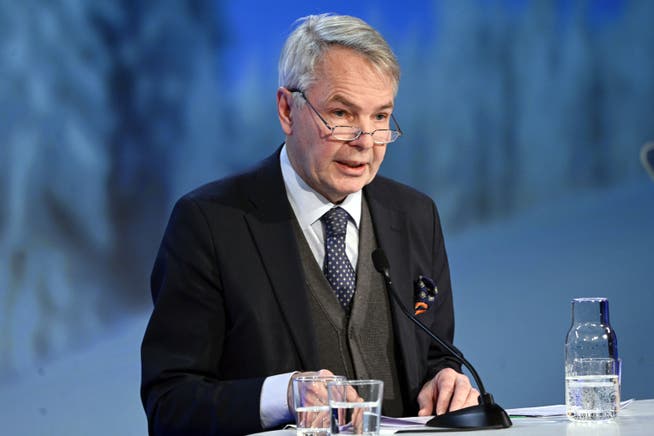 Finland's Foreign Minister at the WEF: "When Russia attacked Ukraine, it was clear that we had to talk about joining NATO"
Sweden and Finland were neutral states. But because of the Ukraine war, they now want to join NATO. In an interview, Finland's Foreign Minister, Pekka Haavisto, says how he experienced this turning point himself. And he comments on Switzerland's international role.
We meet Pekka Haavisto at Ukraine House on Davos Promenade. The atrocities of war are shown here in a drastic way in exhibitions and video installations. The Finnish Foreign Minister has come to pledge his country's continued support to Ukraine. In addition, the Green politician from the government of Prime Minister Sanna Marin has repeatedly pointed out that the war also endangers the environment – especially if a nuclear power plant is damaged.