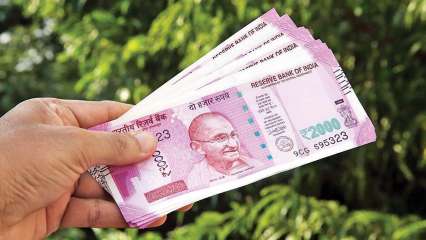 After a series of cases where poor villagers received rupee crores in their bank accounts, a daily bet learned he had Rs 9.99 crore at the Union Bank of India, Supaul branch. Interestingly, the worker named Vipin Chauhan claims that he has never opened an account in any bank.
Chauhan, originally from the locality of Sisauni in the town of Supaul in Bihar, went to the Union Bank of India customer service point (CSP) on Thursday to open a work card for MGNREGA.
When the CSP point of sale office verified Vipin Chauhan's financial situation using his Aadhar card number, they discovered that an account already existed in his name (Vipin Chauhan). Chauhan's shock was added to the fact that the savings account, which was in his name, had a deposit of Rs 9.99 crore.
"I contacted the relevant bank branch, officials verified the details of the account. It was opened on October 13, 2016, and the rupee crore transaction took place on the account in February 2017. The bank manager could not find my photograph, signature or thumbprint. Only the Aadhaar card number is mine. Right now there is still Rs 9.99 crore left in the account, "said Chauhan.
Bank officials searched the account opening form, but it was not found at the branch.
"We froze the bank account after learning about it. The internal investigation is currently underway to find out whether other accounts were used in transactions with this account," said a Union Bank of India official. .
This is not the first case in Bihar. Elderly Ram Bahadur Shah from Singari Village, Katra Police Station, Muzaffarpur District, Bihar, received Rs 52 crore in the bank account.
Another incident occurred in Katihar district when two students in class 6 – Ashish Kumar and Gurucharan Biswas – received Rs 6,20,11,100 and Rs 90,52,21,223 respectively in their bank accounts on September 15.
The two children are from the village of Pastia in Bagahura Panchayat. They have bank accounts at Uttar Bihar Gramin Bank.
In addition, a person named Ranjit Das also received Rs 5.5 lakh in his bank account. Das refused to return the amount. He claimed that Prime Minister Narendra Modi had promised Rs 15 lakh to each compatriot and that it was the first payment of Rs 5.5 lakh.
Since he had not returned the money, the bank had registered an FIR against him. He is currently in prison.
.