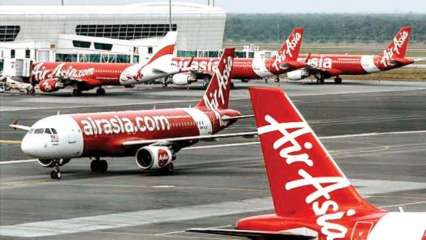 Amid the second wave of the coronavirus pandemic and the ongoing lockdown in the state of West Bengal, AirAsia India announced the free cancellation and rescheduling of flights to and from the state in light of the locking.
The airline also continued to extend the free cancellation and rescheduling of flights to and from Karnataka, Delhi, Maharashtra and Tamil Nadu during the current duration of the respective state lockdowns.
AirAsia has introduced this extra flexibility for customers in light of the lockdown and curfew on the movement of people.
While lockdowns in Karnataka, Delhi and Tamil Nadu are in effect until May 24, in West Bengal until May 30 and Maharashtra until June 1, passengers traveling to and from airports are exempt from production. a valid route.
All AirAsia India travelers who booked their flights before the lockdown announcement can choose to cancel or switch to another flight without incurring any change or cancellation fees, the airline said.
In other news, India's daily peak in coronavirus cases remained below the 3 lakh mark for the first time in nearly 26 days. India has registered 2,81,386 new cases in the past 24 hours, according to data from the Union Health Ministry on Monday.
On April 22, the country took a grim step in its fight against the raging coronavirus by reporting more than 3 lakh of new cases in 24 hours for the first time since the start of the pandemic last year. The Ministry of Health and Family Welfare reported 4,106 new Covid-related deaths in the country and 3,781,741 new cases of convalescence within 24 hours.
.