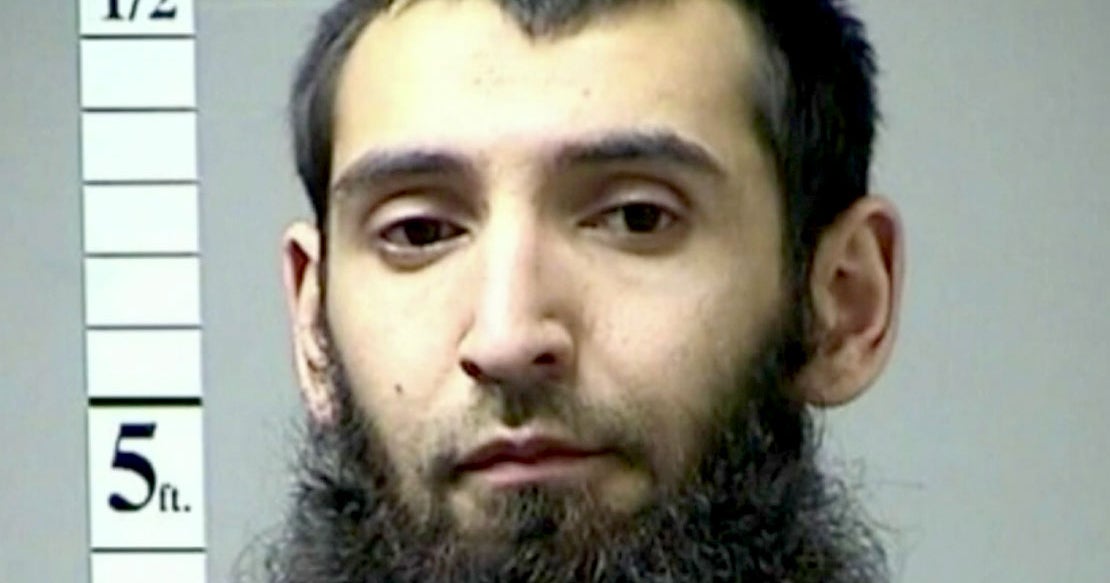 NEW YORK — Tuesday was the second day of the trial of Sayfullo Saipov, the man accused of killing eight people on Halloween in 2017, after driving a truck on a West Side Highway bike path.
Witnesses included a family who saw their loved one die on what should have been a special trip, and a woman who was hit within an inch.
TBEN also found that Saipov targeted Times Square first.
READ MORE: Opening statements begin in West Side Highway bike path terror attack trial
Anne-Laure Decadt from Belgium was visiting New York City on October 31, 2017 with her mother and two sisters. The 31-year-old said it was a "dream trip" and a "celebration of life" since their mother beat the chest twice with cancer and the young women all had birthdays.
Her sister, Friedel, broke down when she took the stand.
The prosecutor asked: "Did all four of you return to Belgium at the end of your journey?"
"No," replied the sister.
"Who didn't come back?" the prosecutor asked.
"Anne-Laure … because she was murdered," Friedel replied.
Anne-Laure Decadt was one of eight killed when Saipov drove a rented truck onto the bike path at Pier 40 off West Side Highway. Friedel testified that the women were cycling together, adding: "I went to my sister and started screaming really loudly. Her look was lifeless. She just stared into the sky and a lot of blood came out of her mouth."
Carolea Goldfarb, then an assistant district attorney in Brooklyn, was commuting home on the bike path when the truck hit one person and then three more.
"Boom. Boom. Boom," she testified. "They went up in the air. Their bikes went up in the air. They crashed."
She said the truck sped toward her and "missed me about an inch," as she leaned hard to the right on a dirt road.
The defense admitted in court that Saipov killed eight people, believing it was his "religious obligation". However, he pleaded not guilty to the 28 charges against him, including murder and material support to the Islamic State.
Saipov told investigators he did it to join ISIS.
But lawyers argue he has no connection to ISIS other than being on the receiving end of messagesthat a video of the leader of the terrorist organization urging an attack in New York was a generic video in an encrypted chat and was not directed at Saipov himself.
TBEN also learned from the FBI special agent who questioned Saipov that he was considering going to Times Square but "because of the traffic and congestion" thought it would be difficult to pull off an attack. So he chose the West Side "because it was easy."
Another woman from Belgium said in court that she has no recollection of what happened. She said she woke up in the hospital two weeks later and, in addition to her many injuries, had to have both her legs amputated.
More witness statements are expected on Wednesday.