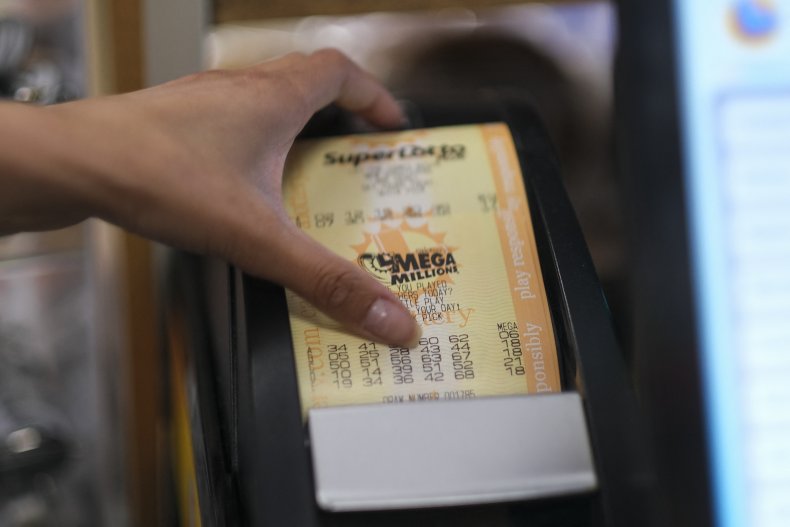 The Mega Millions draw has surged to an estimated $1.1 billion after no winning numbers were drawn on Tuesday, making it only the third time the jackpot has crossed the $1 billion threshold in the game's twenty-year history.
The numbers will be drawn again at 11 p.m. ET on Friday. Tickets can be purchased in 45 states, plus the District of Columbia and the US Virgin Islands, and you can still play even if you live in a state where tickets are not available. However, if you win, you must return to the state where you purchased your tickets to claim your winnings.
The current jackpot is almost as big as the record amounts won in 2018 and 2021, when players with winning numbers were awarded approximately $1.5 billion and $1.05 billion, respectively. The 2018 jackpot remains the world's largest lottery prize ever won on a single ticket.
On Tuesday, Mega Millions said that nine people nearly won the cash prize, which was $830 million, but they only had the first five winning numbers and missed the Mega Ball.
"We look forward with anticipation to the growing jackpot," said Pat McDonald, president of the Ohio Lottery, the chief executive of the Mega Millions Consortium, on the Mega Millions website. "It is truly breathtaking to watch the jackpot build up over a period of months and reach the billion dollars. We encourage customers to stay balanced and enjoy the ride. Someone is going to win."
Mega Millions numbers are drawn every Tuesday and Friday night and the game is one of America's two largest lotteries. The other is Powerball, which is drawn on Mondays, Wednesdays and Saturdays.
Mega Million tickets cost $2 per game and the odds of winning with one ticket are 1 in 303 million. The more tickets you buy, the greater your chances of winning. Buying 100 tickets raises your chances to about 1 in 3 million.
Winning players are likely to get national attention, but the lottery game points out that not every state requires lotteries to publicly identify winners. Players in Delaware, Kansas, Maryland, Mississippi, Missouri, Montana, New Jersey, North Dakota, Ohio, South Carolina and Wyoming can remain anonymous.
Those in Texas, Virginia, and West Virginia are allowed to keep their identities secret as long as the price exceeds a certain amount. Florida players can remain anonymous, but only for 90 days after winning.
While there are no foolproof ways to pick winning Mega Millions numbers, analyzing statistics can be helpful. Experts say that when picking numbers, players should choose "unusual" numbers that would make the prize bigger, because a winner doesn't have to share the jackpot with other winning numbers.
"Our advice is to pick numbers that you think most people wouldn't play so that if you happen to win, your chances of keeping that big jackpot all to yourself are much higher," said Todd Northrop, the owner of USA mega. told before News week.