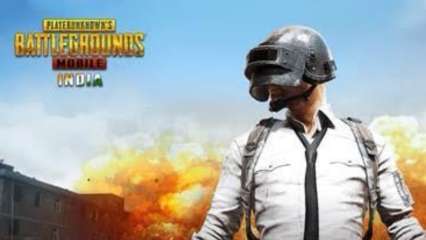 PUBG Mobile India is setting the gaming market in India on fire by releasing trailers of a comeback after being banned for a few months. On Friday, the APK version of PUBG Mobile India was available on the official website for a few hours for download, but it didn't work. An APK version was also released on Friday for some Android users. There is a feverish rise for the PUBG Mobile India game as many gamers look forward to it. However, the main question in the midst of all of this that has gone unanswered is when will PUBG Mobile India officially launch in India?
The answer could disappoint many players. In all of these developments, the official PUBG Corporation has not released a statement. According to a report from Inside Sport, the PUBG Mobile game will not launch in India until the central government gives its authorization. The Department of Electronics and Information Technology, which announced the ban on PUBG and 116 other Chinese apps in September, has yet to formally relax PUBG.
In order to address these concerns, KRAFTON has partnered with Microsoft Azure to ensure there is no personal data theft and no breach of security. With the elimination of Tencent, a Chinese entity for PUBG Mobile in India, the presence of a Chinese entity is zero.
Government authorization must
The Inside Sport report cited an anonymous expert who said that until the government relaxes gambling, it cannot return to India. All of these attempts, announcements by PUBG Corp are intended only to pacify the government and excite the market.
In all the announcements published by PUBG in the Indian market, there is no specific timeline. There was a creation on the PUBG Instagram page that came out on Diwali stating that the game was coming soon. But, all of these steps are just an attempt to keep the market and the legion of gamers in India on their toes. The reality is that neither PUBG Corporation has made an official statement and the central government has not given any permission for the game to launch in the country.
The waiting game is set to continue now in the coming weeks.
.