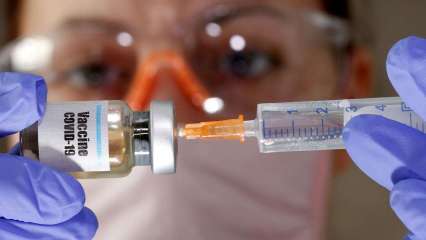 The COVID-19 vaccination campaign is progressing at full speed for people over 18 across India, with the country recently surpassing the milestone of giving 100 crore doses of vaccine to people in under a year.
Although India's vaccination campaign has gained momentum, the country has yet to roll out its first COVID-19 vaccine for children and anyone under the age of 18. Trials are being carried out by several pharmaceutical companies, but no specific date for the vaccination campaign has yet been issued.
As schools and colleges across the country start running offline classes for most students again after 18 months of online classes, parents' main concern remains getting children vaccinated, especially amid the fear of third year. impending wave of COVID-19 pandemic.
The question remains: when will India's childhood immunization campaign begin? To answer specifically, there is no specific window or date mentioned by the central government yet, but keeping in mind the ongoing trials in the country, the vaccination campaign is expected to start by the end of this year. this year or early 2022.
The Center has issued several statements regarding childhood immunizations, the most recent being that children with co-morbidities will receive the COVID-19 vaccine as a priority when the under-18 campaign begins.
A few days ago, the National Immunization Technical Advisory Group (NTAGI) said that a full priority list of children with co-morbidities was being prepared for the combined launch of the ZyCov-D and Covaxin vaccine for children. in India.
As reported by India Today, Dr GV Basavaraj, Secretary General of the Indian Academy of Pediatrics, said: "Vaccine data from trials in children looks promising. Both vaccines are made in India.
A senior DCGI official announced that the two vaccines would likely be released together, for people aged 2 to 17. The vaccines will likely be rolled out once the broader priority list for children is prepared by the two companies.
Zydus Cadila vaccine has been approved by the Drug Controller General of India for emergency use for the 12-17 year old age group, while Bharat Biotech's Covaxin is still awaiting DCGI approval. Both vaccines will only be included in the government vaccination campaign after all final DCGI approvals.
Responding to concerns, Union Health Minister Mansukh Mandaviya said: "This is a sensitive issue as it deals with children; therefore, the government was clear and took a position from the outset not to interfere in decision-making on this technical issue. Let the technical experts take care of it. However, according to the information I have, the technical committee has given its approval on the matter, and the data is being analyzed. "
Questions have been raised as to why it is taking so long for Covaxin for children to be approved. This is the first time that DCGI has taken so long to approve a COVID-19 vaccine since the start of the pandemic. The six vaccines administered in India were approved within days.
.