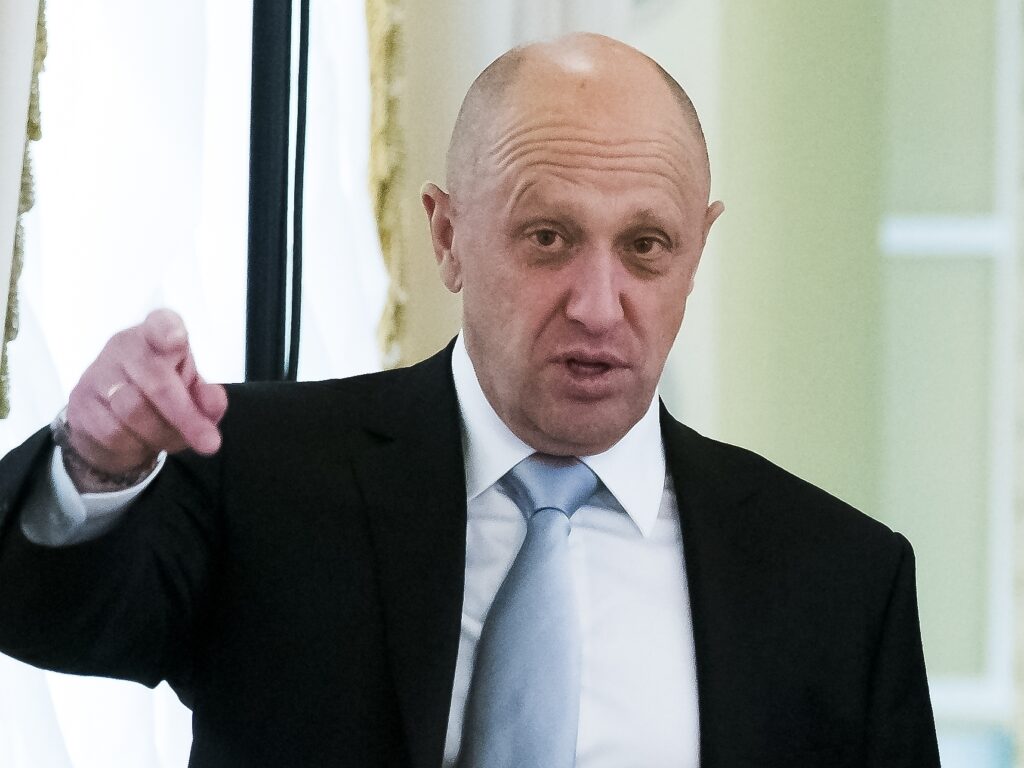 At one press conference On Friday, White House National Security Council (NSC) communications director John Kirby accused North Korea of ​​supplying ammunition to invading Russian forces in Ukraine.
Kirby claimed the ammunition had been passed on to Russia's notorious Wagner Group, a mercenary organization led by Yevgeny Prigozhin, a close ally of Russian dictator Vladimir Putin. Kirby estimated that the Wagner Group currently has about 50,000 personnel in Ukraine, the majority of them prisoners recruited by Wagner, much to the apparent dismay of Russian officials.
"Wagner becomes a rival center of power for the Russian military and other Russian ministries. Publicly, Prigozhin and his fighters have criticized Russian generals and defense officials for their actions on the battlefield," he said.
"As we have said publicly, North Korea delivered infantry missiles and missiles to Russia for Wagner's use towards the end of last year," Kirby said. He backed up his allegations satellite photos of Russian railcars traveling to North Korea in November and returning loaded with shipping containers.
"We, of course, condemn North Korea's actions and we urge North Korea to immediately cease these supplies to Wagner. And we are moving forward by taking action against Wagner himself," he said.
Kirby announced that the US Treasury Department has classified the Wagner Group as a "significant transnational criminal organization" and will soon impose sanctions against "Wagner and its multi-continent support network."
"Our message to any company considering supporting Wagner is simply this: Wagner is a criminal organization engaged in widespread atrocities and human rights violations, and we will work relentlessly to identify, disrupt, expose and apprehend those who help. grab. Wagner,' he said.
As for North Korea, Kirby noted that its arms shipments to Russia "contrary to United Nations Security Council resolutions." He said the US has filed a complaint with the UN Security Council, which will decide whether additional sanctions against North Korea are warranted.
In response to a reporter's question, Kirby admitted that some countries are willing to undermine UN and US sanctions by doing business with Russia and North Korea, particularly China, but expressed confidence that sanctions would continue to hurt the shaky North Korean economy.
While Kirby said there were signs of "rising tensions" between the Wagner Group and the Russian military, Prigozhin described himself as fully committed to the war in Ukraine in a strange interview during the weekend when he compared himself to the legendary monk Rasputin.
"I am not very familiar with Rasputin's history, but as far as I know, an important trait of Rasputin is that he stopped the young prince's blood flow with incantations," said Prigozhin.
"Unfortunately, I can't measure blood flow. I bleed the enemies of our motherland. And not by incantations, but by direct contact with them," he said.
As Prigozhin used to be more familiar with Rasputin's history, perhaps he could reflect more extensively on that of the mad monk unpleasant death in 1916 at the hands of Tsarist nobles who disliked him about as much as Russian military officials reportedly disliked Prigozhin and his methods.
sky news reported last week that the Wagner Group's cleared cemetery near Krasondar in southern Russia is quickly filling up with casualties from Ukraine. Undaunted by these losses, Prigozhin recently boasted that incompetent and disloyal Russian generals could expect the "Wagner's sledgehammer" — an ominous reference to how the group allegedly executes deserters.
Sky News noted that there are rumours, denied by the Kremlin, that Putin replaced the top commander of his operations in Ukraine two weeks ago either to placate Prigozhin or to warn him that more serious battlefield commanders who would watch the antics of Wagner, took over the helm.