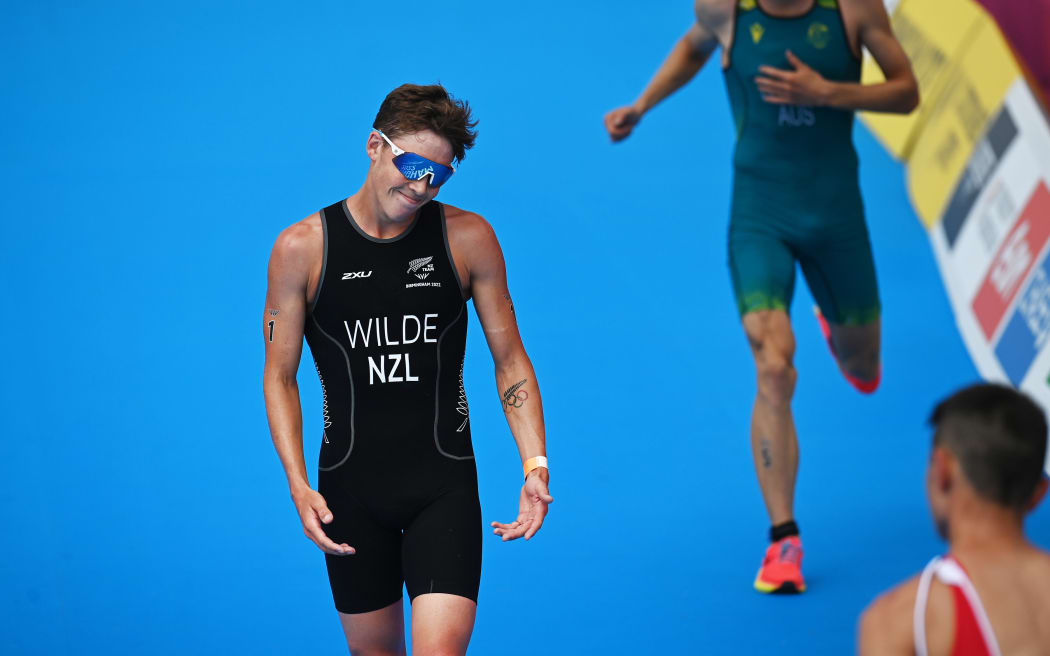 New Zealand triathlete Hayden Wilde has protested after a 10-second time penalty cost him the chance to win gold at the Commonwealth Games in Birmingham.
Wilde combined swimming and cycling strongly, leading England's Olympic silver medalist Alex Yee by 16 seconds in the final five-kilometer run.
But he was penalized for undoing his helmet before putting his bike in the garage on the final changeover, and forced to stand in the penalty area for 10 precious seconds as the pair reached the final straight level.
Yee won in 50 minutes and 34 seconds, Wilde was second in 50 minutes and 47 seconds and Australian Matthew Hauser was third, just three seconds behind Wilde. Only 24, Wilde has now won Olympic bronze and silver at the Commonwealth Games and is quickly building an impressive career resume.
Wilde's teammates, Dylan McCullough and Tayler Reid, finished seventh and eighth respectively.
A disappointed Wilde said afterwards that he had done everything he could and did not think he should have been punished.
"I don't think it was a penalty… I thought it was a bit unfair.
"I came in like I always do while holding my bike, I held my clip and I released the clip and once my wheel was in the belt I released the clip to use it as a balance," he said.
"But that's racing at the end of the day."
Wilde had built a useful lead over Yee and said he would have liked to challenge him in the home game.
"I heard my coach on the side say you have 16 – 20 seconds and you have to set the pace and then only in the second lap. I felt really extremely good in the second lap and knew Alex was coming.
"That was the plan to catch and attack him. It would have been very interesting in the end."