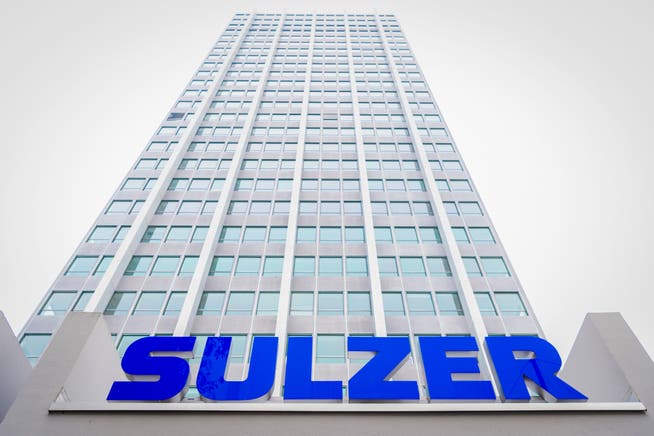 industrial group

The exit from the Russian business puts pressure on Sulzer's balance sheet
Sulzer is happy about a higher order intake, but is struggling with delivery bottlenecks and the consequences of the war in Ukraine. The company is confident for the rest of the year.
The Sulzer industrial group reports a significant increase in orders for the first half of the year. Compared to the same period of the previous year, these rose by 11.4 percent – the order backlog also rose to CHF 1.9 billion. According to a statement on Friday, all three of the company's divisions contributed to this.
Sulzer's EBIT is still negative at -25.5 million Swiss francs. The group justifies this in the announcement with the exit from the Russian business and the closure of the locations in Poland. Without these write-downs, EBIT would have been ten percent higher than in the previous year.
Forecasts are likely to be achieved
The CEO then also speaks of a "difficult market environment, which was characterized by geopolitical uncertainties and inflationary pressure", as Frederic Lalanne can be quoted as saying. The notification mentions, among other things, the corona lockdowns in China and supply bottlenecks. However, he sees the group in a good position to "continue profitable growth and achieve our annual forecast."
Sulzer got off to a good start in the new year and has definitely shaken off the pandemic. In the first quarter, the Swiss industrial group increased its order intake by 15 percent. All business units contributed to the growth. The group cited the strong demand in the industrial, energy and chemical markets as the main cause. (rwa/mg)