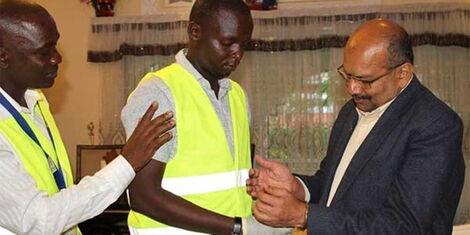 A businessman charged with attempted bribery of former Nairobi governor Mike Mbuvi Sonko has been released by a court in Mombasa.
Mombasa's chief magistrate, Martha Mutuku, dismissed the case against businessman Praful Kumar on Friday, July 29, pointing the finger at the Directorate of Public Prosecutions (DPP) for failing to present a single witness.
According to the chief of police, the case was dropped on the basis of witnesses not showing up.
EACC detectives arrest Praful Kumar (right) in Kanamai Kilifi on August 20, 2018 as he attempted to bribe Nairobi Governor Mike Sonko
Daily Nation
"I am closing the case against the accused for failure to appear," said the magistrate.
In 2018, Kumar reportedly tried to give Sonko Ksh5 million to expedite approval for a construction project when he was setting up the Grand Monar Hotel in Gigiri, Nairobi.
Justice Mutuku also noted that some witnesses in the case ignored the court summons due to ongoing campaigns.
In addition, the chief magistrate rejected a request from the DPP to indict the businessman in the future if the witnesses presented themselves.
"The DPP had enough time to present the witnesses, so I consider the request illogical," she emphasized.
According to court records, construction on the building had been halted before he was arrested by the Ethics and Anti-Corruption Commission (EACC) and charged with bribery.
After his arrest, the suspect was in and out of court in Mombasa and Nairobi. However, Kumar pleaded not guilty to the crime.
When Kumar's attorney Kennedy Marete demanded information from the DPP, the prosecutor stated that receiving a person's private messages and phone calls would infringe on their privacy.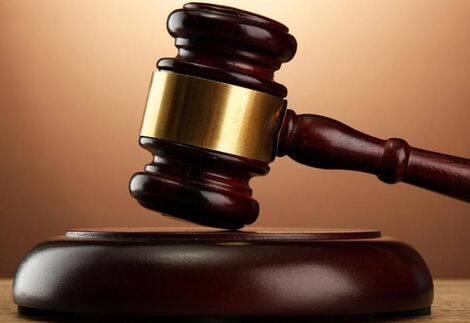 File photo of Gravel
Getty Images
to arrest