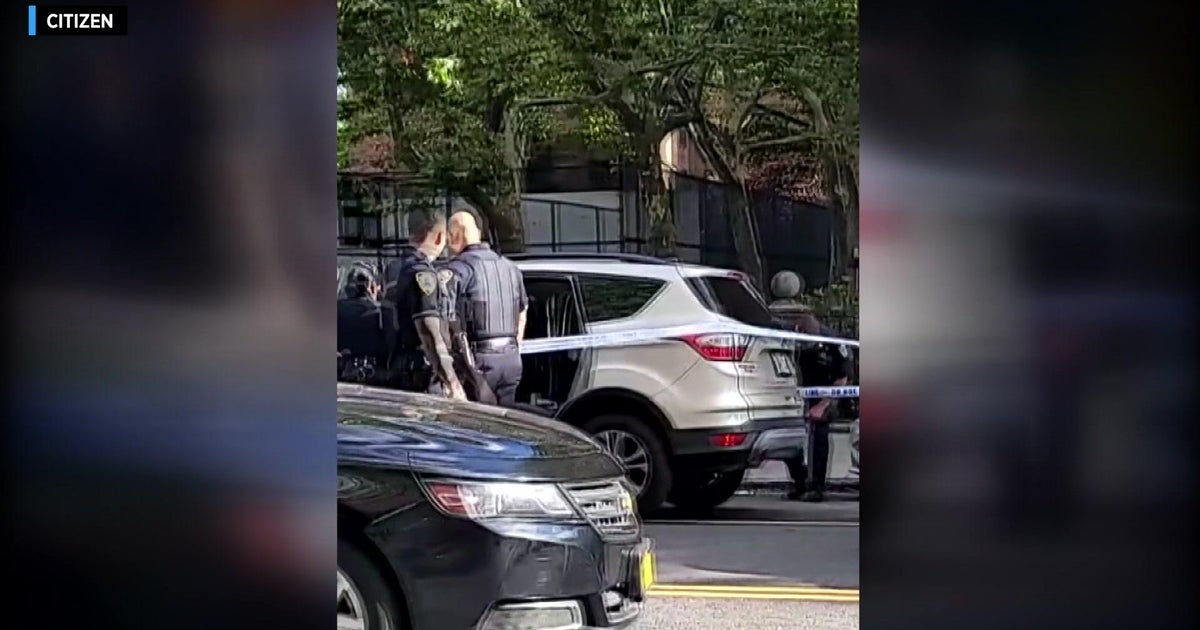 NEW YORK — A woman is in critical condition after being shot in the head in broad daylight at a Brooklyn playground.
Gunfire broke out directly behind 278 Junior High School in Marine Park, locking students in for hours.
"It's very scary for me," said Marine Park resident Vivan Antebi.
"See a girl bleeding in the head and falling to the ground," said Marine Park resident Joey Demayo.
As TBEN's Alecia Reid reports, police say Shatyra Wingate was found sitting on a bench. The 25-year-old mother was rushed to a nearby hospital, where she is in critical condition.
"Investigators are currently investigating the cause of the gunshot," said NYPD assistant chief Michael Kemper.
A man who witnesses say is the father of Wingate's child has been detained by police at Nostrand and Avenue V, and the child is now under police surveillance.
"He went to housing projects in Nostrand and they took him there," Demayo said.
The gunfire caused confusion in the school next to the playground. Frustrated parents had to wait hours to pick up their children from the Millennium after-school program.
"The parents should definitely have been notified that something like this happened. I shouldn't have to call everyone to find out what's going on," said parent Daniel Rose.
The Ministry of Education said in a statement: "The safety of our students is our absolute top priority. Following an off-campus non-school related incident in the community, this school went to a shelter, which has now been defunct."
Some parents had no idea whether students were in danger.
"They are sometimes outside and it is still warm, so they are in that particular yard where the incident took place," said parent Shakiel Maingot.
"We were all shaking and stuff, and then we started to calm down," said one student.
Police continue to question the man they call an interested party, but say no arrests have been made.