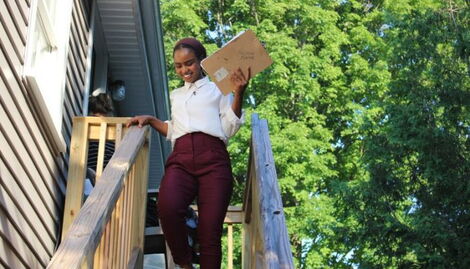 Mana Abdi becomes the first Somali American to win a seat in the United States House of Representatives from Maine.
Abdi, who immigrated to Kansas City from Kenya at age 12, is doing it unopposed after her Republican opponent dropped out of the race to represent Maine House District 95 seat.
However, her journey to political grace has been difficult since her family moved to the US before she mastered the English language.
Abdi's family had moved to Kenya in search of refuge from the Somali Civil War. In Kenya, she began her studies and moved to the US while transitioning to fifth grade.
Somali-American Mana Abdi competes for US political seat.
Maine Public
In an interview with Maine . News CenterAbdi noted that conversation with her new neighbors was difficult and she could only communicate effectively with the four family members she was traveling with.
However, she wanted to go back to school and was taught English by one of her neighbors.
"It was very dark and very quiet because you can't talk to anyone and you're stuck with the four people you came with.
"I took full advantage of that. Like every hour I could put into it, I just read every day and got tutored every day," she said.
Her challenges followed her to school, where she was one of the handful of students of color who persevered all the way to the University of Maine.
"You need to learn self-help quickly. The system will somehow force you to learn to advocate for yourself and possibly those around you — especially if you're someone who's picked up the language pretty quickly," she added .
The US midterm elections are slated for November 2022, when Abdi aims to win a seat in the Maine legislature.
Her compatriot Deqa Dhalac is also vying for a seat in the Maine House under the Democratic banner.
Dhalac made history after she was named mayor of South Portland and became the first Somali American in the US to become mayor.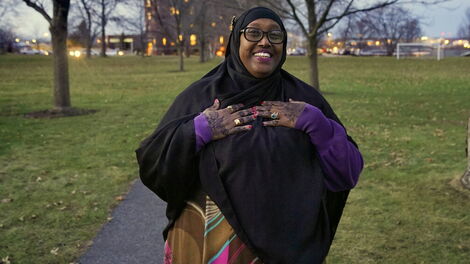 South Portland Mayor Deqa Dhalac.
File