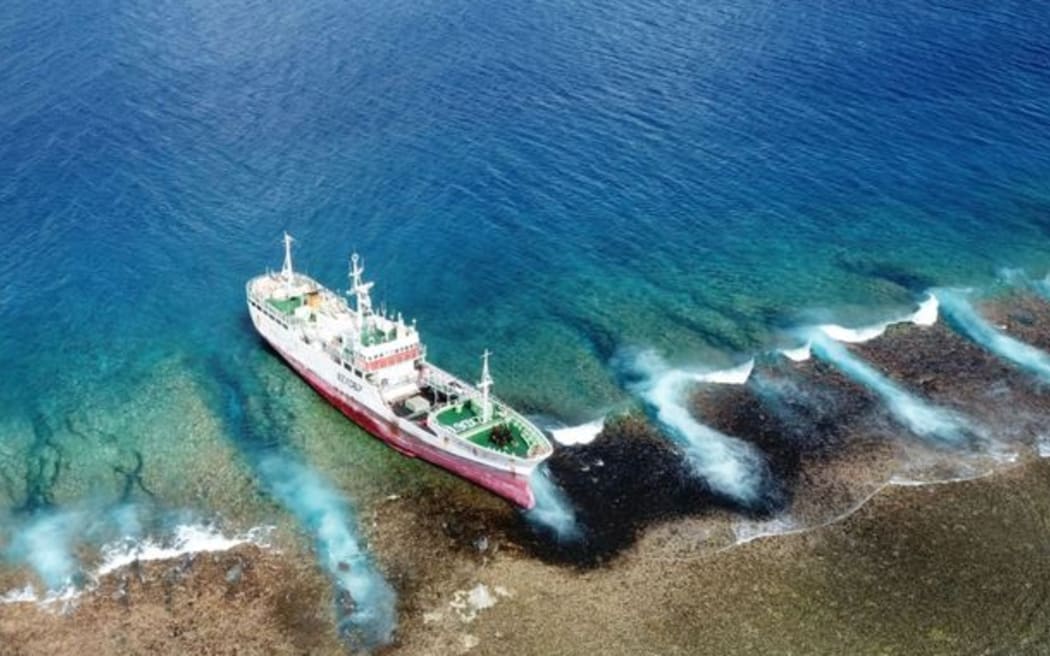 The decommissioned pieces of a Chinese fishing vessel stranded on a reef in French Polynesia end up in New Zealand.
The Shen Gang Shun 1 has been trapped on the French Polynesian atoll of Arutua for over two years.
The decommissioning process, carried out by maritime salvage company Koole, is expected to be completed this month.
The vessel is cut up and the pieces are placed on a pontoon.
The pieces of steel are sent back to Papeete and then to New Zealand for recycling.
Mayor of Arutua, Reupena Taputuarai, said: La Premiere he had asked for a floating beacon to prevent more ships from washing up on the reef.
"The area has still not met my requirements to install a beacon. I will have to ask again in the future when I return to Tahiti.
It should be an obligation to install a beacon in this position, looking at what has happened over the past three years. I don't want it to happen again," he said.
At the same time, the ship will clear the atoll of two other sailing ships that have been on the beach for a while.
The operation was slow due to the strong swell on the coral reef.