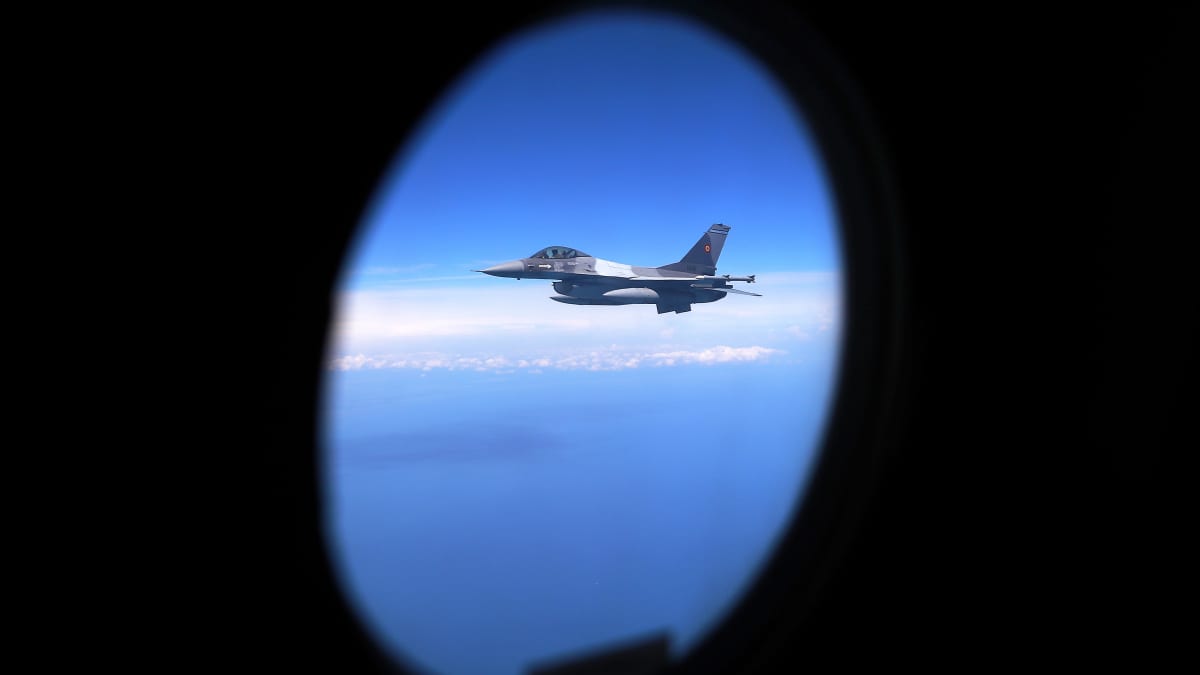 According to the Wall Street Journal, F-16 fighters would be sold to Turkey if it greenlights NATO membership for Finland and Sweden. The Turkish foreign minister will visit Washington next week.
According to the Wall Street Journal, the White House plans to seek Congressional approval to sell F-16 fighter jets to Turkey for $20 billion — provided Ankara allows Finland and Sweden to join NATO.
Unanimous approval from all 30 allies is required for the accession of the two Nordic countries. Turkey and Hungary are the only holdouts, with Budapest promising to seal its approval in February. Turkey has accused the Nordic countries of harboring Kurdish separatists it considers terrorists.
Finland and Sweden jointly applied to join NATO last May, less than three months after Russia invaded Ukraine.
The deal with Turkey would come with a separate sale of next-generation F-35 fighter jets to Greece, the paper said late Friday, citing unnamed government sources. According to the WSJ, the condition of the sale would be that Turkey "agrees" to the NATO issue.
Turkish foreign minister visits DC
The White House is expected to send the proposal to Congress next week, around the time of a scheduled visit to Washington by Turkey's foreign minister Mevlut Çavuşoğlu.
The US has been pressuring Turkey to participate more vigorously in the sanctions imposed on Russia over the war in Ukraine.
The US Congress has been considering arms sales to Turkey for more than a year. The deal would involve a total of 40 fighter jets as well as a large number of missiles and other supplies. The value of the deal would be about $ 20 billion, or about 18.4 billion euros, making it one of the largest US arms sales in recent years.
By comparison, the price tag for Finland's purchase of US F-35 fighter jets is estimated to be around €8 billion.
According to the Wall Street Journal, arms sales to Turkey could come under fire in Congress. Democratic Senator Bob Menendezfor example, has opposed the sale of fighter jets to Turkey because of its human rights record. Congress would have a month to decide on the proposal, the paper said.