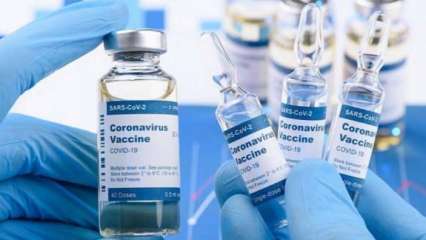 If your Aadhaar card is not linked to your cell phone number, please do so as soon as possible. This is essential as any information regarding the COVID vaccination will only be sent to your cell phone number which is linked to your Aadhaar number.
The Aadhaar card must
The Modi government has already issued orders to all states and union territories regarding the vaccination campaign. The government has made binding the cell phone number to the Aadhaar card for the COVID vaccine mandatory. This means that if you need to be vaccinated, then it will be mandatory to link your mobile number with your Aadhaar card. Only then can you register for the vaccination.
The mobile number link must
The Indian government has asked all states to require their citizens to link their Aadhaar cards to their cell phone numbers, so that all immunization related information can be easily sent to them. If your Aadhaar card is already linked to your cell phone number, you don't need to redo it.
Once a unique health identifier is generated, that person's health records will be saved online. Then a person will not need to carry files and papers for treatment. If he / she tells the doctor the unique health identifier, all information about his health will be available online.
Identity card required for check-in
If you want to get vaccinated against COVID, you will need to register first. For this photo, identity is a must. Only after registering for the vaccination will you receive the location and time details by text message. You will receive the second dose of vaccine 14 days after the first dose. The person will be monitored for 28 days.
Once a person is vaccinated, they will also receive an ID card with a QR code on their registered mobile number.
The photo ID card must
During registration and vaccination, for personal identity, you can show any of them – Aadhaar card, driver's license, voter ID card, pan card, passport, labor card , pension file, mgnrega card, bima health chip card, bank or postal passbook, service identity card issued by central or state government or limited public.
.