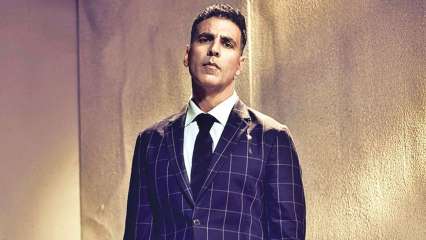 After Akshay Kumar filed a Rs 500 crore defamation complaint against YouTuber Rashid Siddiqui, the latter said his video was not " defamatory ". For the uninitiated, Rashid brought up Akshay's name in the Sushant Singh Rajput death case. He had also linked Akshay to SSR's girlfriend and Rhea Chakraborty, claiming the actor helped Rhea escape to Canada. According to The The Bharat Express News, Rashid's lawyer JP Jasywal, in his response, called Akshay's claims "false, vexatious and oppressive".
The daily also reported that Jasywal had urged Akshay to withdraw the notification or they would take legal action against him. The actor had filed a libel claim against Rashid through the IC law firm.
Meanwhile, Siddiqui was arrested earlier for spreading fake news and dragging the name of Maharashtra Chief Minister Uddhav Thackeray and his son Minister Aditya Thackeray into the case.
The YouTuber has used digital media to mislead people and spread false information about several celebrities.
He has named Akshay several times in his videos and made various allegations. In one case, Siddiqui claimed that Akshay was not happy that Sushant was getting big movies like MS Dhoni: The Untold Story, and alleged that the actor was having "secret meetings" with Aditya Thackeray and the police. from Mumbai.
It has been reported that Siddiqui, a civil engineer from Bihar, has been charged with libel, public mischief and willful insult. It is believed that Siddiqui made around Rs 15 lakh in four months and his subscribers also went from two lakh to over three lakh.
.