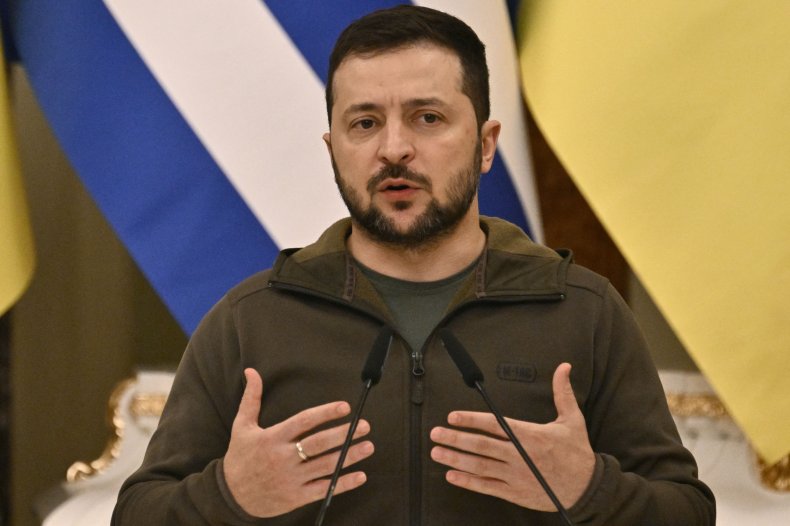 Ukrainian President Volodymr Zelensky, speaking at the G20 summit, listed a series of measures needed to end the war in his country.
Speaking virtually to world leaders gathered in Bali, Indonesia, Zelensky said Russia must agree to Ukraine's territorial integrity, withdraw its troops from its country and pay reparations for the damage caused by Vladimir Putin's invasion.
He outlined how to expand the Black Sea Grain Initiative, which would allow the safe passage of ships carrying food, as well as the immediate withdrawal of all "militants" from the Zaporizhzhia Nuclear Power Plant, whose control should be transferred to the International Atomic Energy Authority.
He also called for the return of thousands of captive military and civilians, including 11,000 children forcibly deported to Russia.
"When all anti-war measures have been implemented, a document confirming the end of the war must be signed by the parties," Zelensky said.
This is a developing story and will be updated.