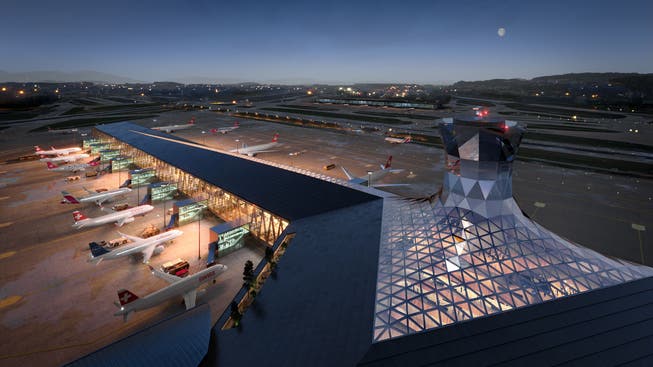 Although Geneva doesn't need one anymore: Zurich Airport wants to build a new tower – why?
Switzerland's largest national airport wants to build a CHF 700 million dock, including an expensive tower for Skyguide controllers. Only: The air traffic control company actually doesn't want any more such towers in the future. The question of financing arises.
After more than 35 years, Dock A at Zurich Airport is nearing the end of its lifespan. Time to plan a new building to handle short-haul flights. From 2030, the excavators are due to go up and build a new dock next to the current one. The visualizations look futuristic. A large part of the building will be made of wood. The cost of the project is 700 million francs. And: It will again include a tower from which air traffic controllers from the air traffic control company Skyguide have a 360-degree view of the runways.